How to access call recordings
Calls recording is a possible option, that is disabled by default.
If the "Calls recording" is enabled on a campaign or an incoming calls distribution queue, all calls are recorded and saved during 90 days on our servers, the files are then automatically deleted to be compliant with the rules imposed by the CNIL.
To access recordings, go to "Telephony" then "Recordings"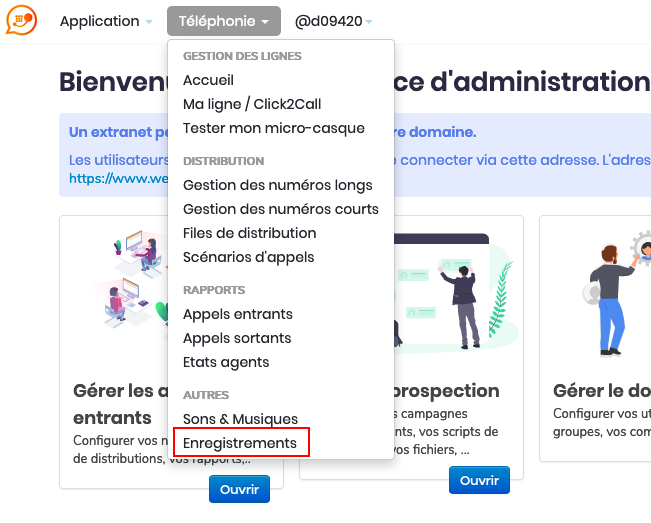 Several selection criterias allow you to filter calls recording :
Telephone campaign
User
Phone number involved
Period
Status of the call
3 possible choices to exploit calls recording
Directly listen to the recording in the interface by using the integrated mp3 player
Download the MP3 file of the recording
Use the mail transfer module to transfer the MP3 file to the recipient of your choice
For any questions, contact the Support.