EN
Homepage
Welcome to Web2contact's online documentation website providing help and advices !
You will find all useful informations and daily guidance to use our Web2contact software.
Web2contact is a prospecting and management of customer contacts software. It allows to centralise and treat all flows a small or medium-sized campany has to deal with everyday ( phone, emails, fax,...).
Placed at the centre of your activity, Web2contact allows you to easily interact with your prospects, clients, but also with all of your collaborators connected.
All efforts have been made to provide you with a handy working interface where informations are accessible in just a few clicks.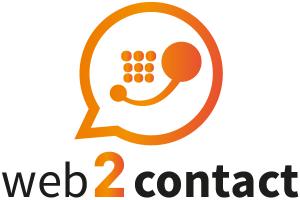 In case of doubts or questions, don't hesitate to contact the Web2contact Support, indicating your request.