How to configure a softphone ZOIPER to make calls
Most users install the 3CX softphone.
In some cases (especially when our software is used on a MAC), 3CX is replaced by another softphone, ZOIPER (download here).
Once download and installed, you can start the setups.
Overview of ZOIPER when first opened (You can choose the language by clicking on the flag).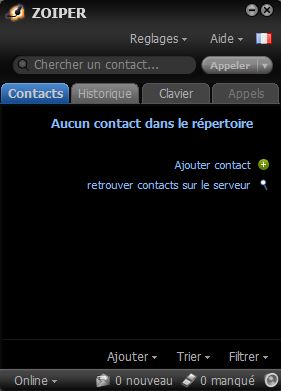 Click on "Settings" then "Create a new account" in the drop-down list.
The wizard window displays.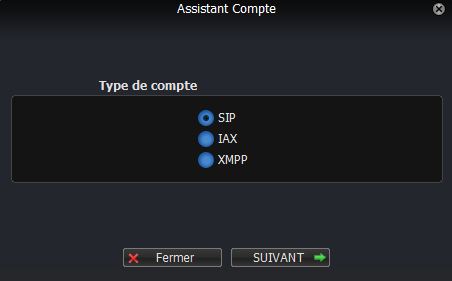 Select "SIP" and click on "Next".
Overview of the SIP account configuration screen.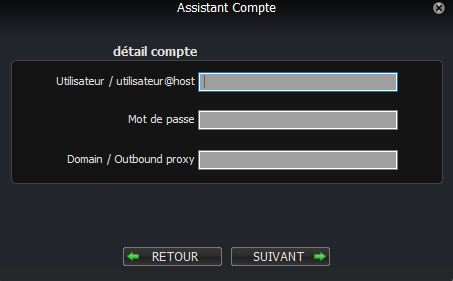 In the "User / user @host" field, enter the SIP account login dXX_XXXX followed by @sipX.web2contact.com:6070.
Your login and the server to use have been send to you, also each user can find their informations in 'Telephony > My line / click2call".
The important parts are the login, the password, but also the server and the port.

Example : d03_1234@sip.web2contact.com:6070

Enter the SIP account password.
Don't enter anything in "Domain / Outbound proxy".

NB1/ To save time, you can check the box to perform autodetection.
NB2/ The SIP account informations (Login + password) are in the "Manage users" section of Web2contact.
Once the informations entered in the fields, click on "NEXT".
ZOIPER will launch SIP account detection; once this detection is over, the next screen appears.



Click on "Close".

Then click again on "Settings" then "Preferences".



Click on the "Advanced" tab.
Overview of the tab with new values to enter.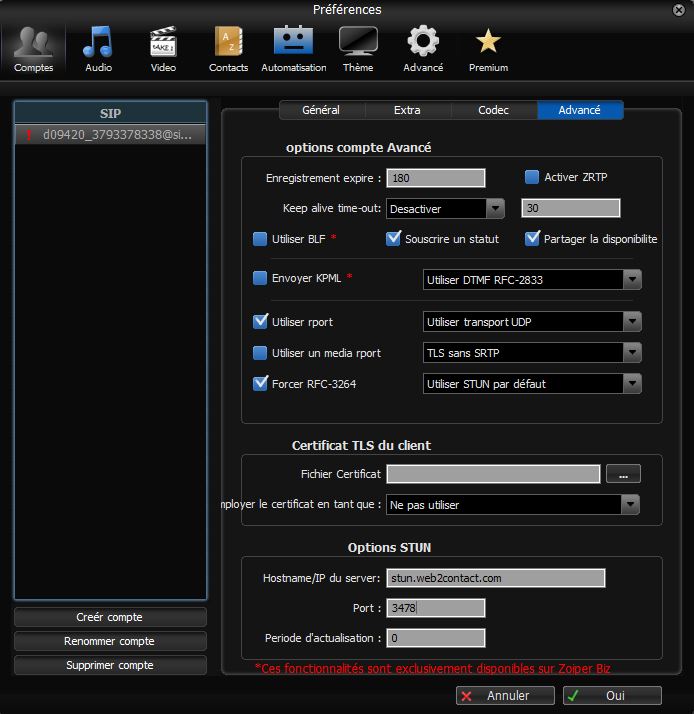 List of modified fields with new values :
Saving expires : Enter 180
Use rport : Check the box and keep the "Use an UDP transport"
Force RFC-3264 : Check the box and keep "Use STUN by default"
Server's hostname/IP : Enter "stun.web2contact.com"
Port : Enter 3478
Then click on "Yes".
IMPORTANT / It is better to manually enter the password; ZOIPER tends to add a space when doing a copy and paste.
For any questions, contact the Support.