How to modify user rights
To grant rights to a user, go to @d...> Manage users > Rights

The Right tab allows to authorize some actions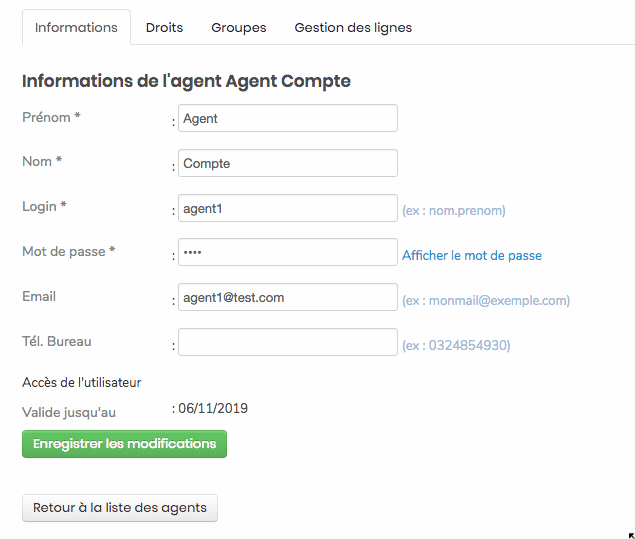 The assignment of rights is managed by ticked boxes.
When you tick a box, the system immediatly considers the changes, there is no need to save manually.
Example of types of rights to authorize to a "simple" user (without supervisor rights):
Access to the Exploit files module
Authorisation to explore the files
For a user with a "supervisor" profile, all boxes can be ticked.
For any question, contact the Support.