How to configure a user
To customize a user account, go to @d.....> Manage users.
To access a user settings, click on the blue icon located on the right side of the account in question.

Customization of the account informations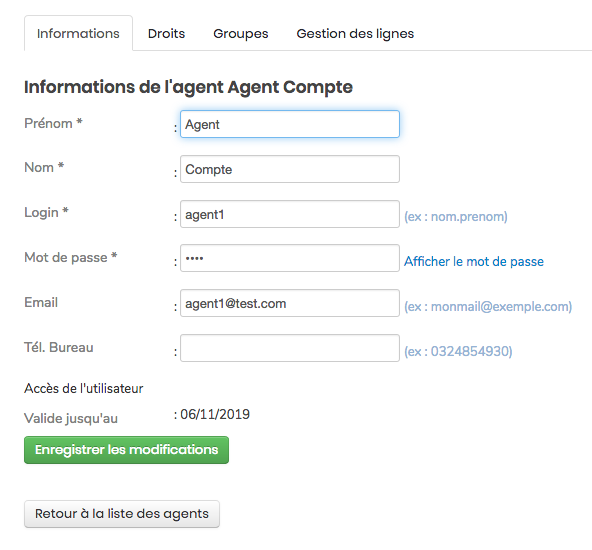 The Informations tab contains generic account informations :
First name
Name
Login
Password
Email
Phone
When all fields are completed, click on Save informations.