How to change schedules or opening days
Call scenarios management
When schedules and/or opening days have been planed on one of your lines, you have the possibility to change them in the call scenarios.
Go to Telephony > call scenarios.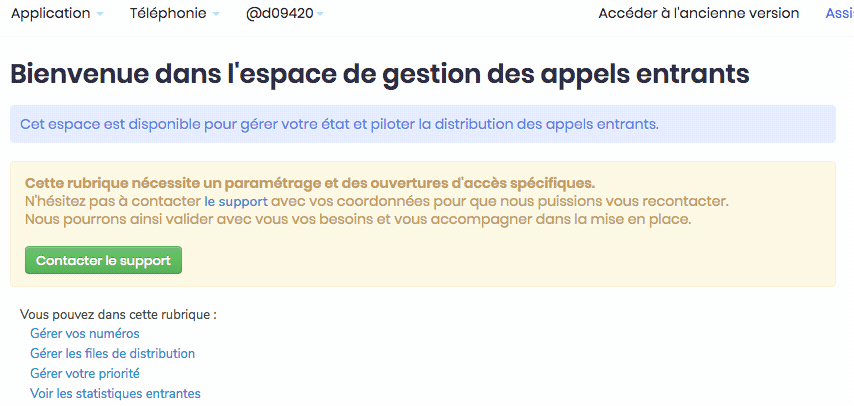 Changing a closing time
Select the scenario in question and click on "Modify".
In this example, we changed the schedule so that the line would close at 6 p.m instead of 6.30 p.m.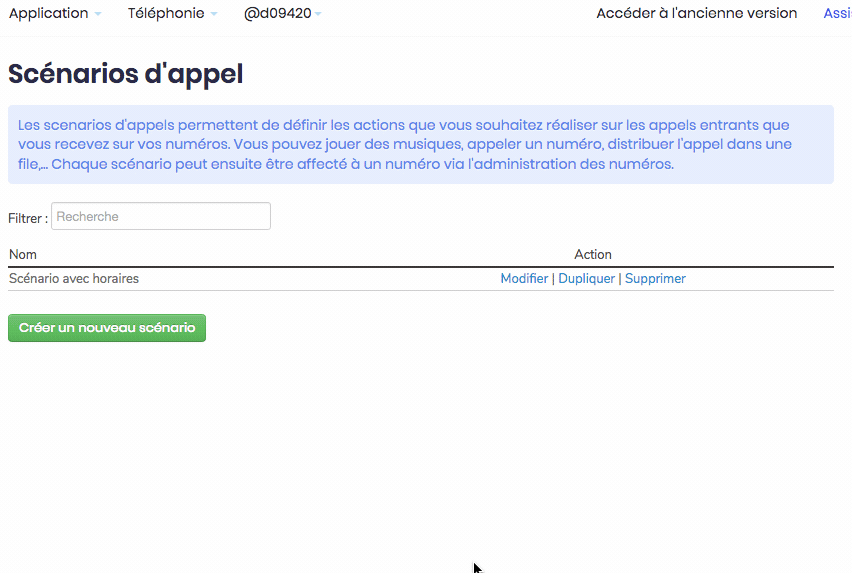 After changing the schedule, the line will be opened from monday to friday, from 9 a.m to 6 p.m.
The change is immediatly done.
For any questions, contact the Support.